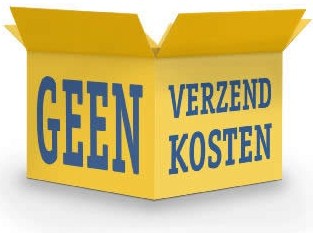 EXTENDED !!
TEMPORARY NO SHIPPING COSTS
(within NL).
Use discount code *

FREE and the discount (2.95 €) will be deducted directly.
For all other countries in Europe a discount of 2.95 € applies to the shipping.
The discount code is valid at an order amount of at least 20 €.
* Minimum order amount 20 €, not valid icm other discount codes and orders already taken, action runs until Sunday, September 24, 2017.
---

Are you looking for cool children's clothing in happy colors and shirts with "cool" prints?

Then KoelzKidz is all right. KoelzKidz has colorful, hip, tough children's clothing with special prints and nice details.
 
In the webshop you will find baby clothes, youth dresses and girls' clothing from size 50 to size 164.

There is something "coolz" for all kidz.

Lots of shopping pleasure!
The KoelzKidz team